The water crisis in South Africa means that there are increasing demands on the current reticulation system in the country. There are new limits that have been imposed on residents in Durban and other areas in the KwaZulu Natal region as a result of the shortage, which has prompted government to consider the development of a major desalination plant just south of the coastal city.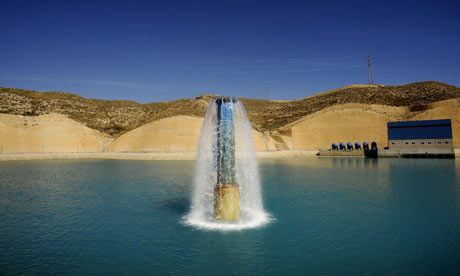 Beach well desalination plants may be the answer to the government's water shortage in remote coastal areas as the smaller facilities can be easily managed and will supply local communities with the much-needed water. Construction of said plants will require a close partnership between the government and a number of contractors for a job that will require a lot of infrastructure development.Construction contractors require the finest equipment in all lines of work. For the best air compressors on the South African market make sure that you

contact Doosan SA

today!

Construction giants will be in talks with the Department of Water and Sanitation regarding the construction of the desalination plant. However, confirmation cannot be expected soon, as the option of constructing new reservoirs may eliminate the desalination proposal. Whatever the government's decision is, it is important that they come to a conclusion soon. Durban residents are now facing new restrictions that initiate water cuts between 21:00 and 04:00 in the evening. This measure is used in an effort to refill the drought-afflicted dams in the Durban area.If desalination is the answer, the government will have to decide between either installing a beach well desalination plant or an open surface desalination plant. Beach well desalination allows the construction of smaller desalination plants that are less energy intensive. This method uses the beach as a form of filtration where raw water has the majority of dirt and grease removed by the beach sand. Open surface abstraction requires energy-intensive filtration, and there are worries that this will put strain on a very weak national power grid.